May 02, 2007 by alex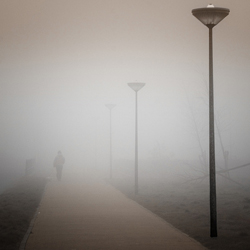 Eigentlich hatte ich mich schon damit abgefunden: zuletzt erreichten mich taeglich ca. 150 Spam-Emails pro Tag, in denen mir die bekannten Aktienpakete, Pillen und anderen Schätze versprochen wurden. Neulich musste ich dann für einen Kunden ein paar Emailaccounts bei webmail.us (Email-Provider) einrichten. Also schnell Adressen eingetragen und noch kurz eine Testmail versandt und … kam nicht an. Also mal kurz ins Logfile des eigenen Mailserver geschaut und siehe da: temporarily rejected RCPT … greylisted (see http://en.wikipedia.org/wiki/Greylisting).
Greylisted? Black lists, white lists, klar. Aber grau? Schnell nachgesehen und herausgefunden: method of defending electronic mail users against e-mail spam. A mail transfer agent which uses greylisting will "temporarily reject" any email from a sender it does not recognize. If the mail is legitimate, the originating server will try again to send it later, at which time the destination will accept it. If the mail is from a spammer, it will probably not be retried - coole sache, nur … Mailserver umkonfigurieren? Au weia. ich bin froh, dass der überhaupt funktioniert. Glücklicherweise gibt's für Exim auf Debian ein Paket namens greylistd. Einfach apt-get install greylistd und anschließend ein greylistd-setup-exim4 add und voila - greylisting a la Debian. Und das beste, ich habe in den letzten zweit Tagen tatsächlich nur eine einzige (!) Spam-Email erhalten.
Wenn mir jetzt noch jemand erklärt, wie ich diese Zeitverzögerung beim senden von Emails von dynamisch verteilten IP-Adressen aus wegbekomme….